August 2021 News
BACK TO SCHOOL LUNCH & SNACK IDEAS
Students all across Ontario will be heading back to school towards the end of August.
The government's plan to reopen a number of schools was approved by public health officials given the decline in COVID-19 cases over the summer. This is a good thing according to pediatric specialists, who say that while the virus is dangerous, not going to school is dangerous, too – for educational purposes, as well as for children's mental health reasons.
Back to school means packing daily lunches and snacks for your kids once again. And at Eat Sum More, we have a variety of delicious and nutritious foods for your children's lunch boxes:
– Montagu Peach Rolls
– Montagu Ginger Slices
– Safari Fruit Rolls
– Alman Dried Mango
– Provita Biscuits
– Biltong & Chili Bites
– Dry Wors
All of the above mentioned  snacks: are very healthy and full of protein; have fewer calories than other sugary snacks; perfect munchies when your children need something to nibble on during their day; stores well / long time and will not spoil in your child's schoolbag or lunchbox; are all gluten free and chock full of vitamins.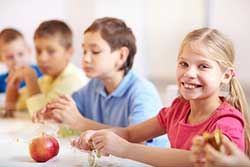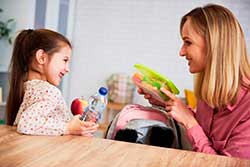 END OF SUMMER / LABOUR DAY WEEKEND
ONLINE STORE SALE
Eat Sum More will be launching a SPECIAL DISCOUNTED COUPON SALE at the end of the summer to commemorate the start of the Labour Day Weekend.
Starting Monday, August 30th and until Sunday, September 5th, all items found in our online store will be 10% OFF when you use our special discounted coupon code.
The code will be posted on our Website a few days before the sale begins, so be sure to check out our site at the end of the month – and take advantage of this special offer!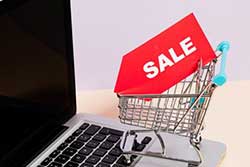 AUGUST 21ST IS SENIOR CITIZENS DAY!
Do you have an elderly person in your life that you love and appreciate very much? National Senior Citizens Day this year is August 21st – and this is the day to let them know how much you care and it's an opportunity to recognize their many accomplishments. It is a time for the younger generation to share in the wisdom and experiences that our older generation of people have to offer.
Today, seniors are still active in their communities as well as continuing to have a strong presence in the workforce.  For all they do and have achieved for the good of their communities, senior citizens deserve our thanks!
Therefore, there will be a SPECIAL DISCOUNT on all of our in-store items on August 21st for all Senior Citizens and their families. Please come by the store (located in Thornhill) and it would be our pleasure to help you choose your favorite South African foods, goodies and treats.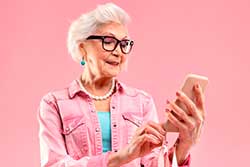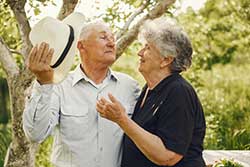 RECIPE OF THE MONTH = GOURMET BOERIE ROLLS
INGREDIENTS:
15ml (1 Tbsp) cooking oil
500g Boerewors
2 medium onions
2 medium tomatoes, coarsely chopped
125ml (½ cup) Spur Grill Basting Sauce or Spur Peri-Peri Sauce
Soft butter or margarine
6 hotdog rolls
COOKING INSTRUCTIONS:
Heat oil in pan and fry the Boerewors until golden brown. Set aside and drain excess oil.
Add onions to pan and sauté until soft. Add tomatoes and simmer until tomatoes soften.
. Cut rolls and spread butter inside, add boerewors and top with sauce. Drizzle with Spur Salad & French Fry Dressing.
We are currently offering contactless, curbside pick-up or home/office delivery.You can order online through our Website –
https://eatsummore.com
– and start enjoying our mouth-watering selection of South African products!