Eat Sum More: South African Grocery Store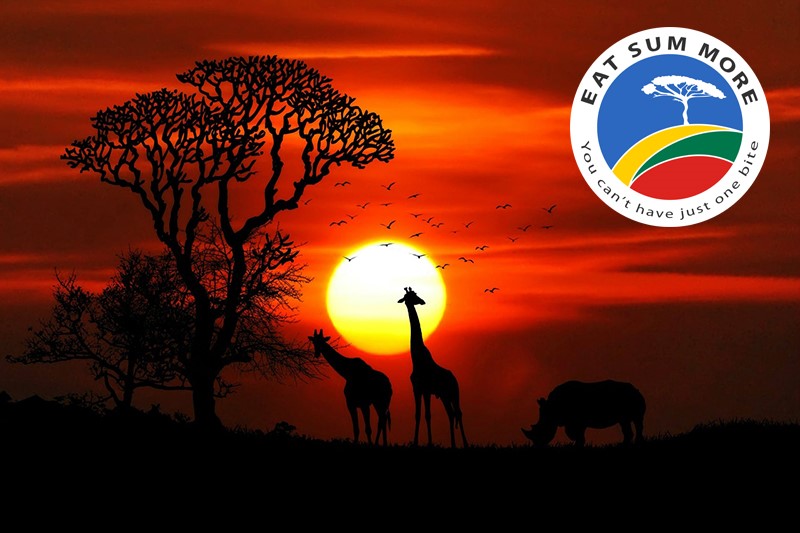 Eat Sum More is a South African grocery store located in Thornhill, which is just outside of Toronto, Ontario, Canada.
We are a group of ex-South Africans catering to the needs and cravings of other ex-South Africans. We bring in all of your South African favourites, and we welcome everyone to try our unique South African delectable foods.
We are very proud of our homemade products and they are all made directly on our premises. Our meat products are fresh and tasty.
Our Boerewors and Drywors are all made with 100% beef. We do not use pork, nitrates or any preservatives. Our Boerewors and Drywors have no other animal fat substitutes, and the casings are made from collagen (ie – no pork).
Eat Sum More has worked very hard and with relentless passion and integrity to raise the bar as we continue to provide you, our clients, with the freshest, sustainable, top-of-the-line, hand cut, traditional South African meat products that you've come to love over the years.
We offer Biltong; Drywors (various flavours); Boerewors (various flavours); Flattened Chicken; Rotisserie Chicken & much, much more!
We also carry a wide variety of grocery items: Baking Goods; Canned Fruits & Veggies; Cereals, Porridges & Grains; Crackers, Biscuits & Cookies; Dried Fruits, An Assortment of Drinks; Health & Beauty Products; Jams & Preserves; Sauces, Soups, Spices & Dressings; and A Variety of Delicious Snacks.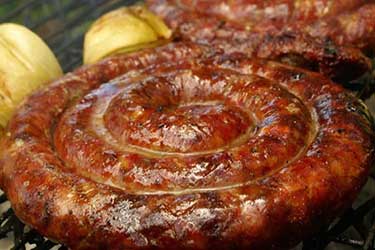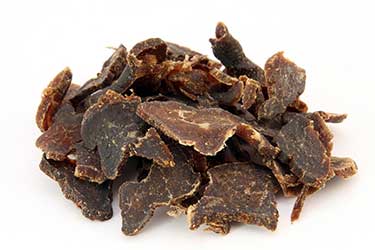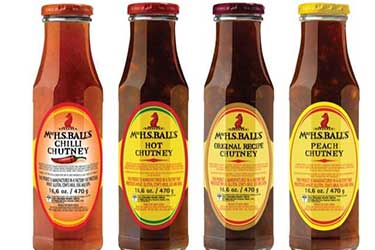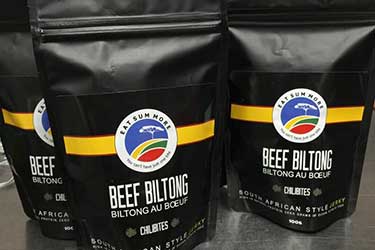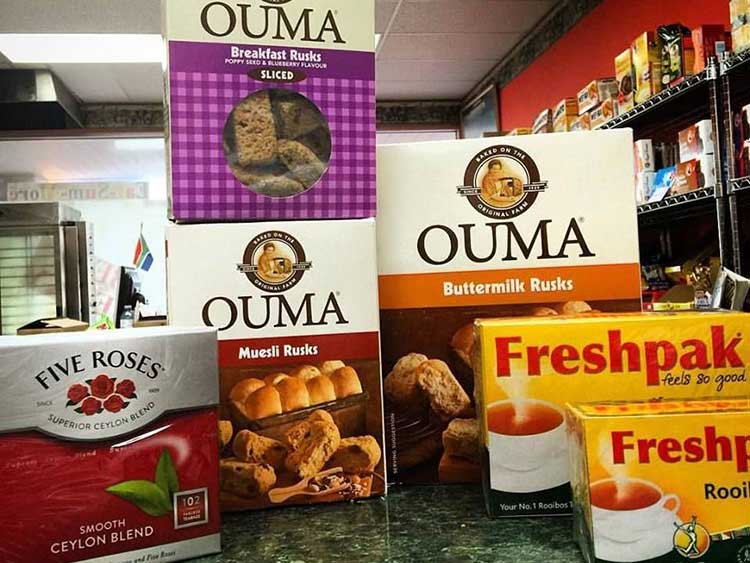 We are currently offering contactless, curbside pick-up or home/office delivery. You can order online through our Website and start enjoying our mouth-watering selection of South African products!