July 2021 News
WE HAVE THE PERFECT MENU FOR YOUR BACKYARD PARTIES & COOKOUTS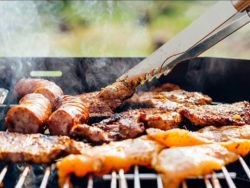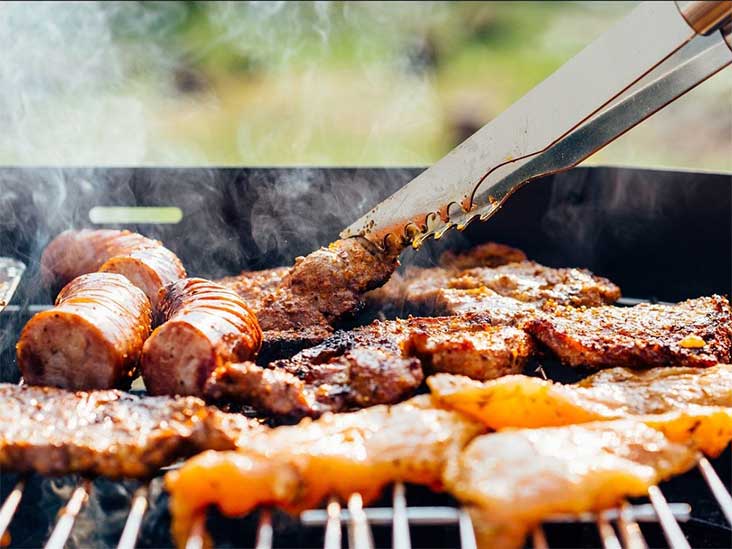 What could be more perfect than spending a warm summer night outdoors in the company of friends and family? Now that the pandemic rules are lifting, there will be more and more backyard parties, bbqs and cookouts happening in and around the Greater Toronto Area.
Eat Sum More has the perfect menu items to make your backyard party a grand success!
BEEF & CHICKEN BOEREWORS – FLATTENED CHICKEN – ROTISSERIE CHICKEN – OUR WORLD FAMOUS BILTONG
Of course, precautions should be made to make sure everyone feels safe. Make sure that all invitees are on the same page and let them know what extra steps you will be taking before the party begins. Ensure your guests have no symptoms of fever, cough, or sore throat prior to coming and ask your guests to arrive wearing a face mask, if they will feel more comfortable wearing one. Consider the bathroom situation, too – most likely guests will need to use it, so ask that they walk through your house with a face mask on and thoroughly sanitize before and after entering.
BEAT THE HEAT & ENJOY SOME BEACH DAYS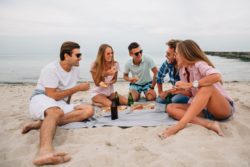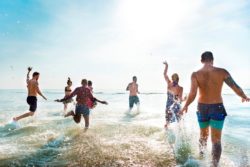 Now that the weather has really warmed up here in Ontario, it's time to kick summer into full gear – and what better way to do so than taking a trip to the beach?
Planning a beach day to one of Toronto's amazing beaches is the perfect mini-getaway you have been craving after spending so much time indoors! Many of Toronto's waterfront parks have sand or cobble beaches for you to enjoy. Come soak up the wonderful lakeside atmosphere; have a delicious family picnic; and take part in some friendly games of beach volleyball!
One major tip – pack lots of fluids and drinks – in the heat, it's easy to become dehydrated without even knowing it. Eat Sum More has a delicious selection of all of your favorite South African beverages to cool you down while you are enjoying the sunshine on the beach.
APPLETISER SPARKLING APPLE JUICE – BROOKS OROS ORIGINAL ORANGE SQUASH – ASSORTMENT OF FANTA DRINKS – GRAPETISER 100% RED GRAPE SPARKLING JUICE – HALLS BLENDED FRUIT DRINK – SPARLETTA (VARIOUS FLAVOURS)
YESTERDAY WAS NELSON MANDELA
INTERNATIONAL DAY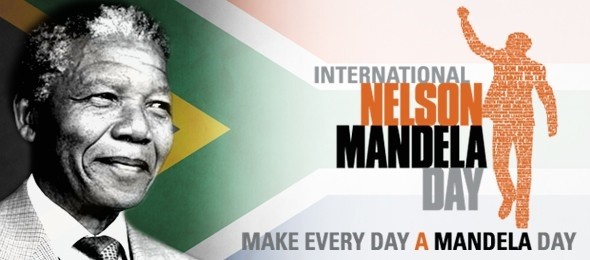 We celebrate Nelson Mandela International Day every year to shine light on the legacy of a man who changed the 20th century and helped shape the 21st.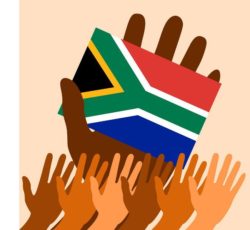 This is a moment for all of us to renew with the values that inspired Nelson Mandela. Absolute determination. A deep commitment to justice, human rights and fundamental freedoms. A profound belief in the equality and dignity of every woman and man. A relentless engagement for dialogue and solidarity across all lines and divisions.
Nelson Mandela was a great statesman, a fierce advocate for equality, and the founding father of peace in South Africa.
Nelson Mandela remains a symbol of power by resisting oppression. In times of turbulence, Mandela's legacy teaches everyone to choose dignity over humiliation, speak up during injustice, and forgive rather than hate. He once said, "To be free is not merely to cast off one's chains, but to live in a way that respects and enhances the freedom of others."
We are currently offering contactless, curbside pick-up or home/office delivery.You can order online through our Website –
https://eatsummore.com
– and start enjoying our mouth-watering selection of South African products!