June 2021 News
FATHER'S DAY DINNER – SOUTH AFRICAN STYLE!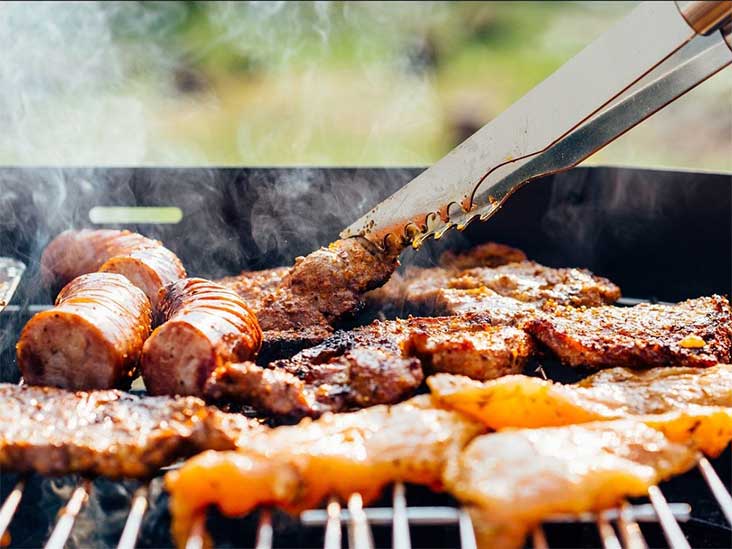 Father's Day falls on Sunday, June 20th, and although most sons and daughters don't need a specific date to celebrate the most important man in their life, every Dad in the country does get his special day on the calendar. With restrictions lifting in many provinces and states, it looks like you will be able to meet in person this year and celebrate together!
Father's Day celebrates and honors the men who have embraced the essential role of fatherhood. On this day, we also thank fathers and father figures for the sacrifies they make, for embracing the responsibility of nurturing and raising children, and for devotion to their family.
If your Dad is like most of our Dads, he has given himself the title of "grill master," and you've probably seen him grill, smoke and slather his secret South African barbecue sauces and spices on just about anything.
Eat Sum More has a very special South African recipe that he could use this weekend to showcase his BBQ talents to create a traditional SA dish that the whole family will enjoy!
Please see below for an assortment of special sauces and accoutrements that can be used by Dad this holiday, as well as our famous recipe for Gourmet Boerewors Rolls:
RECIPE OF THE MONTH – GOURMET BOEREWORS ROLLS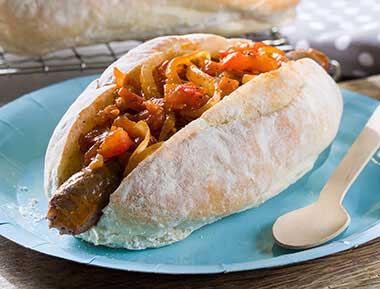 INGREDIENTS:
15 ml (1 Tbsp) cooking oil
500 g boerewors
2 medium onions
2 medium tomatoes, coarsely chopped
125 ml (½ cup) Spur Grill Basting or Spur Peri-Peri Sauce
Soft butter or margarine
6 hotdog rolls
METHOD:
Heat oil in pan and fry boerewors until golden brown. Set aside and drain excess oil.
Add onions to pan and sauté until soft. Add tomatoes and Spur Grill Basting and simmer until tomatoes soften.
Cut rolls and spread butter inside, add boerewors and top with sauce. Drizzle with Spur Salad & French Fry or Sweet Chilli Dressing, if preferred.
TIP! The boerewors can be substituted with vegetarian sausages.
10% off on orders over $200
ENTER "save20"
offer expires June 28, 2021
We are currently offering contactless, curbside pick-up or home/office delivery.You can order online through our Website –
https://eatsummore.com
– and start enjoying our mouth-watering selection of South African products!