October 2021 News
HAPPY THANKSGIVING TO YOU AND YOUR FAMILY!
From all of us here at Eat Sum More, we would like to wish our Canadian clients, friends & colleagues a very Happy Thanksgiving Holiday to you and your families!
We gather on this day to be thankful for what we have, for the family we love, the friends we cherish, and for the blessings that will come.
Please see below for our very special South African Thanksgiving Recipe of the Month.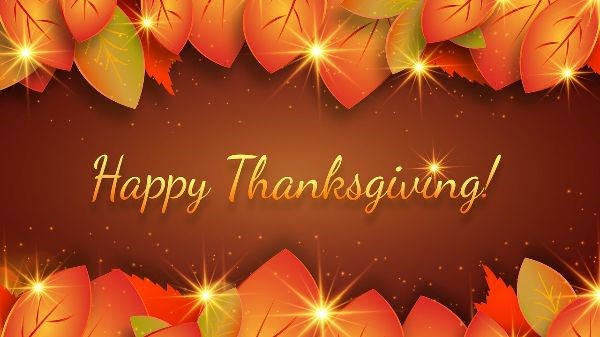 WE CARRY A WIDE SELECTION OF HALLOWE'EN
CANDIES & TREATS
Halloween, from the original name "All Hallows' Eve", is a yearly holiday observed around the world on October 31st. Modern Halloween traditions include the carving of jack-o'-lanterns and displaying scary imagery around your property, which welcomes the children of your neighbourhood to your home so that you can give out candies and treats to all of them wearing their adorable costumes.
Eat Sum More has a huge selection of candies and chocolates to compliment your Hallowe'en night, whether that be via safe trick-or-treating or for you to hand out at your friends & family gatherings with the people in your close social circle.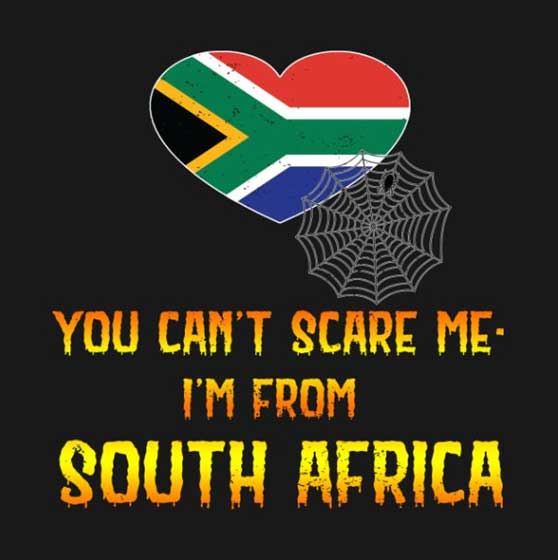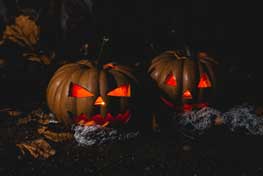 OCTOBER IS NATIONAL COOKIE MONTH
Baking season is here – and the most popular baked good is, of course, cookies! Did you know that the origin of the word cookie comes from the Dutch word for "little cakes"?
Known to many around the world as biscuits, biscottis, keks, hertzoggies or galletas, the cookie is one of the most, if not the most, popular desserts ever created. With National Cookie Month upon us, it's only fitting to get into the spirit of things and embrace what makes cookies so magical.
From macaroons, to gingerbread, and shortbread, to chocolate chip, cookies are certainly one of Canada's favorite treats. And why not? They're delicious, they fill the room with wonderful and heavenly aromas, they take you back to a simpler time as a child, and there is a flavour fit for every tastebud. Whether you prefer your cookie to be soft and gooey, or crunchy and chocolatey, you can bet that the perfect cookie for you is out there.
WINTER SHOPPING GUIDELINES
We have been truly excited having you once again shop inside our store and pick up all of your essential South African foods, meats, soups, sauces, spices, desserts, beverages, and delicious treats & delicacies.
However, now that winter is quickly approaching – and bringing with it the mix of cold & snowy weather conditions – we would like to encourage our faithful clientele to continue to shop online (for delivery or curb-side pickups) whenever possible, so that you do not have to wait in line, outside in the cold!
Since we will only be allowing two (2) people from the same family / household OR one (1) solo person into the store premises at one time, in-person shopping waiting times could vary and we don't want our clients to be uncomfortable having to wait outside during these upcoming winter months.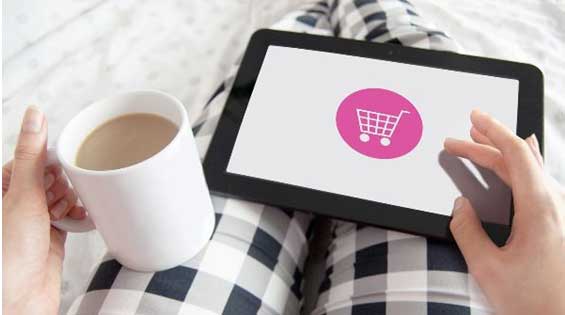 RECIPE OF THE MONTH
SOUTH AFRICAN SPICED THANKSGIVING TURKEY
INGREDIENTS:
4.5kg/10lb turkey
1 large washed onion
4 tsp ginger paste
3 tsp garlic paste
1/2 stick butter
10 small washed fresh green chillies
1 cup washed fresh green coriander leaves
3 tbsp lemon juice
2 tbsp coriander powder
1 tbsp cumin powder
1.5 tbsp garam masala
1tbsp red chilli powder
2 tbsp cooking oil (canola)
Salt to taste
DIRECTIONS:
Defrost the turkey: either put it in the fridge for two days; or if you're short on time, place it, still in its packaging, in a sink full of cold water, refreshing water every half hour, for six hours.
Pat dry the turkey with paper towel.
Chop the onion and fry it until brown. Then blend all the ingredients above, along with the onion, into a paste.
Get dirty: rub the paste thoroughly under the skin of the turkey.
Stuff the cavity with a few onions, carrots, celery.
Add some flour to an oven bag and place turkey inside it. Scatter some celery, onions, and baby carrots into the bag. Let it marinate overnight.
Preheat oven to 400°F/200°C.
Cut slits in the bag.
Bake turkey in a deep pan, turning every hour.
After about 2.5 hours, remove bag.
Bake another two hours or until done (use a meat thermometer), turning it over once more, and constantly pouring juices over it.
Take it out of the oven and let it sit in a platter, before dressing with coriander.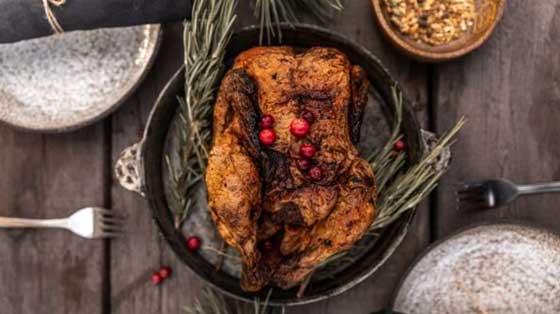 We are currently offering contactless, curbside pick-up or home/office delivery.You can order online through our Website –
https://eatsummore.com
– and start enjoying our mouth-watering selection of South African products!