School Snacks & Labour Day BBQ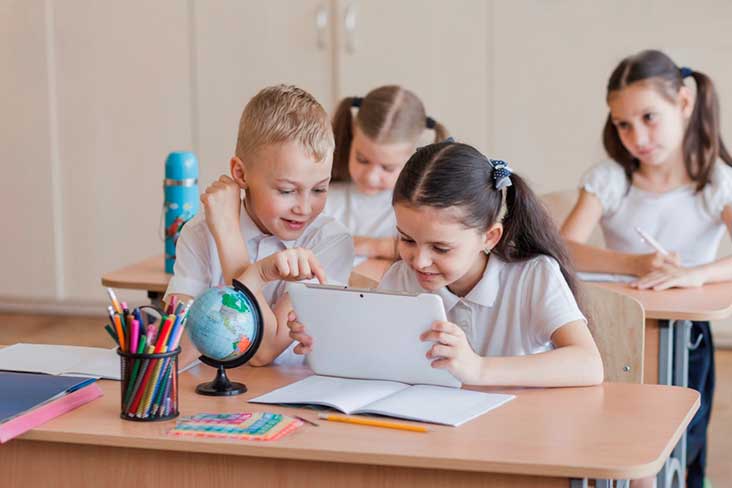 Going Back to School: What To Snack On
Students all across Ontario will be heading back to school in the upcoming weeks ahead.
The government's plan to reopen schools was approved by public health officials. This is a good thing according to pediatric specialists, who say that while the virus is dangerous, not going to school is dangerous, too – for education purposes as well as for children's mental health.
Here is a great piece of advice from UNICEF:
"UNICEF is urging schools – whether open or helping students through remote learning – to provide students with holistic support. Schools should provide children with vital information on handwashing and other measures to protect themselves and their families; facilitate mental health support; and help to prevent stigma and discrimination by encouraging students to be kind to each other and avoid stereotypes when talking about the virus."
Back to school means packing daily lunches for your kids once again! At Eat Sum More, we have a variety of delicious and nutritious snacks for your children's lunch boxes:
Safari Kids Fruit Sticks
Peach and Apricot Rolls
Biltong
Dry Wors
All are very healthy and full of protein; have fewer calories than other snacks; great pick me up when your children need something to nibble on; stores well, and will not spoil in your child's schoolbag or lunchbox; are all gluten free and chock full of vitamins.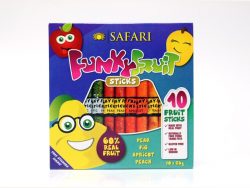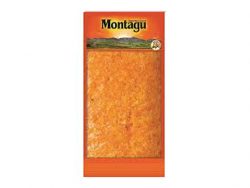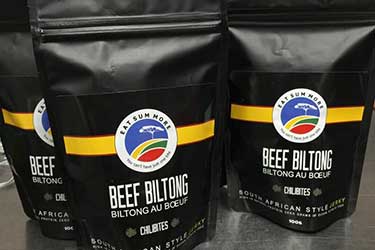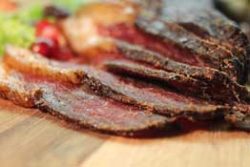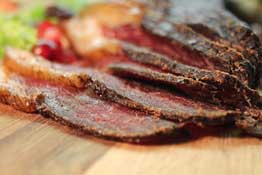 ---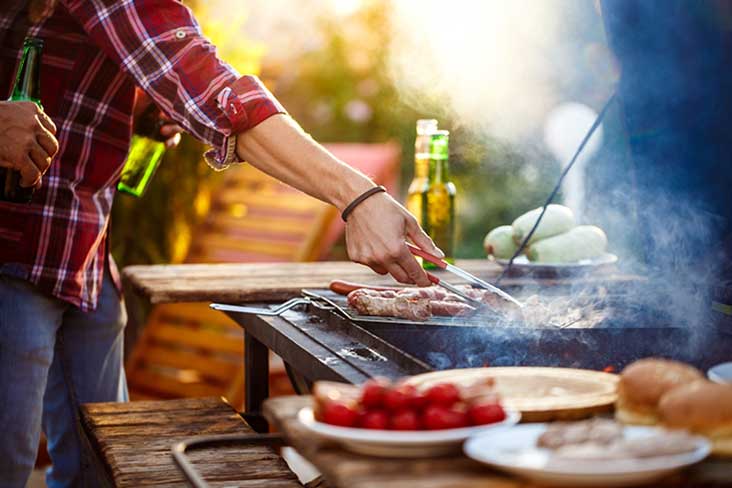 Labour Day Weekend: BBQ Season Ending Soon
As the autumn season quickly approaches, we are in the last couple of weeks of prime BBQ season. Enjoy the last few days of summer with some of our scrumptious meats, that will spice up (pardon the pun!) any get together with your family & friends.
We carry:
Flattened Chicken (BBQ and Peri Peri)
Rotisserie Chicken (BBQ and Peri Peri)
Boerewors (Beef, Chicken and Breakfast Sausage)
We recommend Spur Salad Dressing and Nando's Peri Peri sauces to compliment your BBQ, either as a marinade or a condiment.
Spur Salad Dressing, lovingly known as Pink Sauce, deliciously creamy and tangy, this much-loved condiment is now available to take home in a squeeze bottle.
Nando's Peri Peri Sauce, enjoyable with almost everything. Nando's range of Peri-Peri sauces combine flavour with varying degrees of heat that will satisfy the Peri-Peri beginner to the fiery heat seeker. Flavours in stock and in our store are Pepper Sauce, Mild, Lemon Herb, Medium, Garlic, Hot, Bushvelt, Extra Hot, XX Hot and Prego.
---
Beginning with this edition of our newsletter, we are going to be creating a recipe collection / forum. If you have a great recipe and would like to share it with us, please post it to our Facebook page – share a brief history and the sentimental value. https://www.facebook.com/eatsummoresouthafricanfoods
MINTY WATERMELON-CUCUMBER SALAD
8 cups cubed seedless watermelon
2 English cucumbers, halved lengthwise and sliced
6 green onions, chopped
1/4 cup minced fresh mint
1/4 cup balsamic vinegar
1/4 cup olive oil
1/2 teaspoon salt
1/2 teaspoon pepper
DIRECTIONS: In a large bowl, combine watermelon, cucumbers, green onions, and mint. In a small bowl, whisk remaining ingredients. Pour over salad and toss to coat. Serve immediately or refrigerate, covered, up to 2 hours before serving.