Candies, Baking, Biltong & More
WE HAVE YOUR SOUTH AFRICAN BAKING NEEDS COVERED!
Are you interested in making some Malva pudding? How about some Hertzoggie slices? Or some delicious Koeksisters? Or a nice traditional Peppermint Crisp?

A melting pot of the Dutch, British and African traditions, the baking culture of South Africa embraces flavorful cuisine in which traditional desserts play an important role. South Africans love it sweet – be it a veggie dish or a barbecue sauce on meat, let alone delicious pastries, cakes & pies.
Some of the baking items we carry: Illovo Golden Syrup; Ina Paarman Instant Chocolate Cake Mix; Ina Paarman Kitchen Chocolate Brownies; Lyle's Golden Syrup; Moir's Custard Powder; Moir's Vanilla Essence; Nestle Caramel Treat (Original and Mint Flavours).
EAT SUM MORE'S AWARD WINNING BILTONG HEALTHY & DELICIOUS!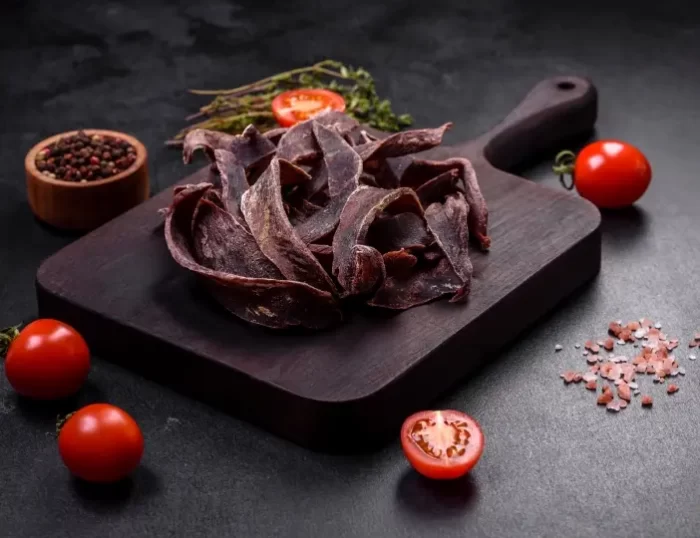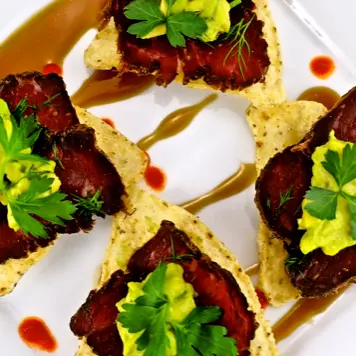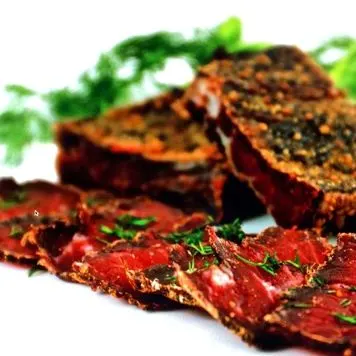 Eat Sum More has worked hard and with relentless passion and integrity to raise the bar as we continue to provide you, our clients, with the freshest, sustainable, top-of-the-line, hand cut, traditional South African meat products that you've come to love over the years.
We have a range of South African products, which we source from different importers across Canada and the USA, ensuring that we provide our customers with the latest fresh products.
Our specialty meat manager ensures that our cuts of meat are always consistent, so that our clients are always receiving the best quality, all of the time.
Eat Sum More Biltong is specially air cured which enhances the flavour of this tasty snack and ensures it is naturally nutritious.
Our Biltong is high in protein, low in carbohydrates and fat, making it the perfect fuel food for sports & fitness enthusiasts and for anyone looking for a healthy snack. Pack it in your kids' lunch boxes, bring it on road trips or take it with you wherever you go.
Please note that our award winning Biltong can only be sold and/or shipped within Ontario (via in store purchases, curb-side pickup or online delivery).
JUNE 16th WAS YOUTH DAY IN SOUTH AFRICA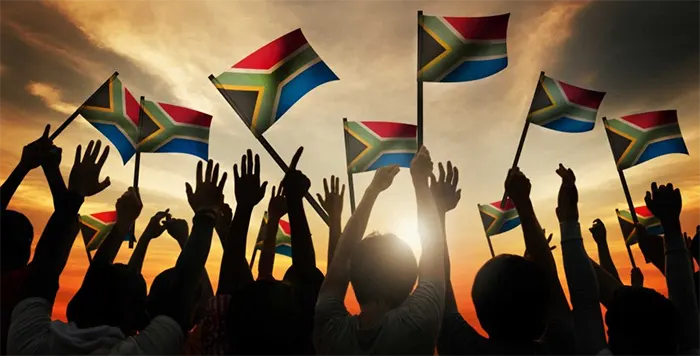 Youth Day in South Africa is a day to honour the courage and sacrifice of the Soweto Uprising youth and celebrate all young people. Previously known as Soweto Day, Youth Day marks the start of the Soweto riots on this day in 1976.
The June 16th, 1976 Uprising that began in Soweto and spread countrywide profoundly changed the socio-political landscape in South Africa. Events that triggered the uprising can be traced back to policies of the Apartheid government that resulted in the introduction of the Bantu Education Act in 1953.
The aftermath of these events had dire consequences for the Apartheid government. Images of the police firing on peacefully demonstrating students led an international revulsion against South Africa as its brutality was exposed. Meanwhile, the weakened and exiled liberation movements received new recruits fleeing political persecution at home giving impetus to the struggle against Apartheid.
Twelve-year-old Hector Pieterson was among those shot. A photograph of the wounded child was printed in newspapers throughout the world. It became a symbol of the uprising against apartheid.
Youth Day commemorates these events by giving school children all over South Africa the day off.
JUNE IS NATIONAL CANDY MONTH
While we may celebrate candy all year long, June has the privilege of being the official National Candy Month. Chocolate and candy have always been a fun part of the summer months and many seasonal summer celebrations.

National Candy Month is a time to celebrate the authentic, fun treats that candy companies have been producing for more than one hundred (100) years. Started by the National Confectioner's Association, the holiday celebrates the value candy adds to all of our lives.

And at Eat Sum More, we have all of your favorite South African candy treats for you to enjoy!